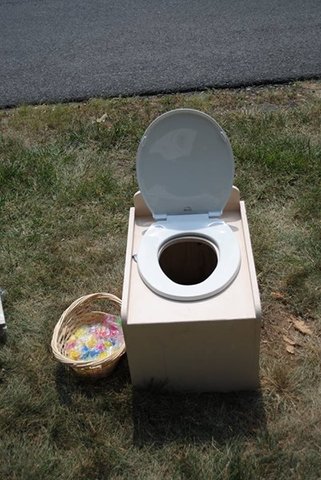 Potty Toss Carnival Game
Potty Toss!
This is a classic carnival game and fun to play for all ages! Players try their skill in tossing a ball into potty. It's not as easy as it may appear! To make it easier or harder by age group -- just adjust how far the players have to stand back from the carnival game.
Price is for standard 4 hour rental. If you want to party longer, you can have the whole day for only
20% more!
(If you select a time period of more than 4 hours for your event, the 20% all day fee is automatically added. Please change your beginning or ending time to make it 4 hours or less if you want the standard 4 hour rate.)