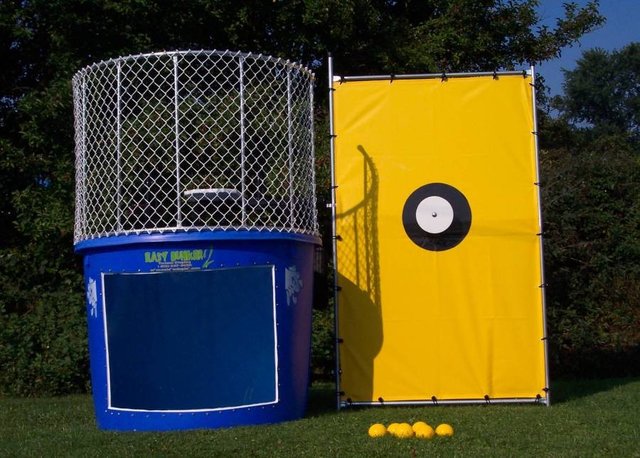 Someone's going to get dunked!
The dunk tank is a classic item that is great for events and fundraisers! Place your victim on the seat, then launch your ball to watch them fall into the water and make a big splash! Of course, you have to be good enough to hit the bullseye!



Note: Customer must provide water and hose to fill the tank. We have had customer arrange for a fire truck to fill the tank in the past. However, the water from the truck's tank was not clean and looked cloudy, so keep that in mind.
Price is for standard 4 hour rental. If you want to party longer, you can have the whole day for only
20% more!
(If you select a time period of more than 4 hours for your event, the 20% all day fee is automatically added. Please change your beginning or ending time to make it 4 hours or less if you want the standard 4 hour rate.)